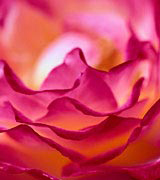 I just installed the new Firefox 3.0 and it is indeed very fast. I still need to get used to the changes but this is nothing new when you use new software.
What I am more excited is that the website which has been for a long time my homepage, BahaiPrayers.org, has been redesigned in a most beautiful — and standard-compliant — way. It is truly a joy to look at, not just to read it, and I highly recommend it to anyone whose eyes, or soul, are sorely desperate for spiritual beauty!
P.S. I just installed a new WordPress theme as well. Let's see if this will motivate me to blog more.